Celebrate the Arts! Juried Exhibition and Art Auction
---
DATE

February 15 — June 04

TIME

10:00 AM — 10:00 PM
---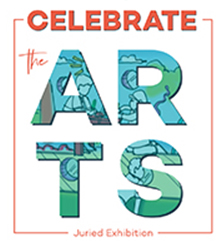 Celebrate the Arts 2022
Please join us Saturday, June, 4th at 5:30 pm. Each year Celebrate the Arts helps raise crucial operating funds for the Pearson Lakes Art Center. This year, it will also be the fundraising kickoff for the renovation of ArtSmart Interactive Children's Gallery. Additional details and schedules will be released closer to the event date.
 Online Auction
Online auction items will be on display inside the art center beginning on April 21, 2022. These items will be up for bid beginning on April 21, 2022, and bidding will end at approximately 8:45 pm on June 4, 2022, the evening of our event. Bidding will take place in a no-contact manner on your smartphone by texting CTA2022 to 762-78. You may participate in the online auction even if you aren't present at the event!
 Live Auction
Please watch this website and our social media pages for details of our fabulous live auction items. The live auction will start on June 4, 2022, at 8:00 pm on the evening of the event.