---
DATE

October 07 — October 08

TIME

9:00 AM — 5:00 PM
---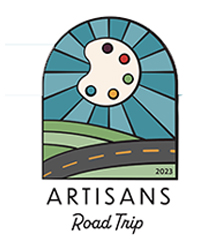 We are looking forward to Artisan Road Trip 2023!  October 7- 8, 2023.
________________________________________________________________________
2023 A.R.T Map - Click HERE
2023 A.R.T Artist Directory - CLICK HERE
The Artisans Road Trip, originally organized by and for artists nearly two decades ago, is a self-guided studio tour reaching Emmet, Palo Alto, Dickinson, Clay, Buena Vista, and Cherokee counties.
In 2022 the organization of the event moved to the Pearson Lakes Art Center to continue this tradition of sharing the creativity of Northwest Iowa and continuing the A.R.T. organization's original mission to promote a venue for established artisans to demonstrate their skills, exhibit and sell their original fine art via a self-guided studio tour through scenic Northwest Iowa, thereby encouraging education, diversity, tourism, economic growth, and art appreciation.
Using the A.R.T. Directory, visitors are invited to make Northwest Iowa a weekend road-trip destination – traveling scenic byways and back roads looking for one-of-a-kind art treasures, education, and experiences.
2023 Participating Artist: