ROCK your 60's and 70's memories ONE NIGHT ONLY!
---
Members: 50
Non-Members: 60
DATE

July 21

TIME

7:00 PM — 9:00 PM

WHERE

Lauridsen Performing Arts Theatre
---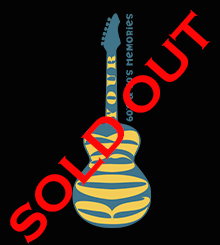 ROCK your 60's and 70's memories ONE NIGHT ONLY! 
July 21, 2021, at 7:00 pm
Sponsors: Brought to you by the tenacity and focus of Signe Kim Lauridsen-Jones and Kenneth Jones, Marilyn and Morris Caudle, Mary Louise and Rand Petersen.
The Classics IV, one of the most popular and influential pop groups of the 60s and 70s originated in Jacksonville, Florida. They achieved phenomenal success with hits "Spooky," "Stormy," "Traces," and "Everyday with You Girl', all of which sold well over a million copies and were awarded gold discs by the Recording Industry of America. To date, The Classics IV has recorded 15 albums, including "Spooky," "Lil Bit of Gold" "Traces" and "Golden Greats." 
The Association has also received RIAA certifications for 6 gold and 3 platinum records. Their album, THE ASSOCIATION GREATEST HITS (Warner Brothers), is now double platinum and continues to be one of the longest best-selling albums in the history of the company. Hits Include: "Cherish", "Windy", "Never My Love", and "Along Comes Mary".
Gary Puckett & The Union Gap One of the most successful musical groups of the sixties. Gary's powerful and unmistakable signature voice garnered six consecutive Gold Records and Top 10 Billboard hits! Signature Hits include: "Young girl", "Woman Woman", "Lady Willpower", "This Girl Is A Woman Now", "Keep The Customer Satisfied", "Home", and "Over You".