Iowa Film Series: "POW Camp" and "Belle's Midnight Ride"
---
DATE

December 05

TIME

6:30 PM

WHERE

Lauridsen Performing Arts Theatre
---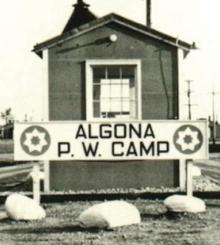 Thursday, December 5  |  6:30 pm
By Special Request we will be again showing the Camp Algona documentary.
Accompanying it will be a short holiday film "Belle's Midnight Ride" by the same producer/director, Gary Ewing, of Mason City, Iowa. Several of Gary's other films will also be available for purchase as Christmas gifts after the show.
Freewill donation requested.