---
DATE

May 23

TIME

7:30 PM

WHERE

Pomerantz Hall
---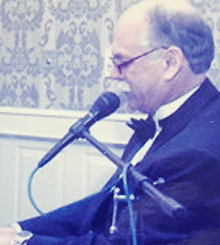 Presenting The Doc Walker Trio: Doc Walker | Greg Forney | Mike Anderson
And: WHERE HAVE ALL THE LYRICISTS GONE?
BEAUTIFUL AND SWINGING VOCAL AND INSTRUMENTAL RENDITIONS OF THE GREAT AMERICAN SONGBOOK.
Listen, and hum along, or sing along or dance along, or all three, but enjoy.
You will hear music and Lyrics from: Jerome Kern--Henry Mancini--Rogers and Hart--Duke Ellington--Barry Manilow--George Gershwin--Hoagy Carmichael--James VanHeusen--Paul Desmond--Johnny Burke--Ira Gershwin--Johnny Mercer and many more.
May 23rd, 2022, 7:00-9:00 at the Pearson Lakes Art Center in Pomerantz Hall. Tickets are $10.00 at the door!
The Doc Walker Trio (DWT) was formed in 1964 using the most experienced jazz musicians in the area. Its members represent over 120 years of professional playing experience.
The DWT plays in many varied settings and performs in styles from traditional jazz to big band styles, and even 50's rock and some (very) selective country tunes.
They have played for events from weddings to anniversaries to bar mitzvahs. They have played for presidents and senators, and parties from six people to huge corporate gatherings. One of the group's fortes is background music, which it does as expertly as any group available. This is one of the reasons country clubs in a wide area seek their services. The trio understands that people like to listen, but also like to converse without being overwhelmed. In the end, the band loves to make music for people to enjoy and has great fun during the process.
Doc Walker taught orchestra in the Sioux Falls area for 38 years. He plays the piano in the DWT and with other groups (honored to be invited to join the Big Band) He has many years of classical training on the piano and started teaching himself jazz when he was in Jr. High School. He also plays string bass in jazz groups and was Principal bass in the South Dakota Symphony for many years, and also played bass in the Sioux City Symphony. He, like the others in the trio, has played with many bands in the area and has been asked to play with artists such as The Carpenters, Doc Severinsen, Mel Torme, and Henry Mancini. Doc received the Sioux Falls Mayor's Award for Excellence In Performing Arts in 2007.