Boji Bantam Children's Theatre
---
Members and Non-Members: $7
DATE

August 04 — August 07

TIME

10:30 AM

WHERE

Outside

EVENT

TICKETS at the "door"/(gazebo) show morning.
---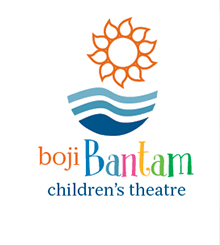 Boji Bantam Children's Theatre
At the Pearson Lakes Art Center outdoor amphitheater
The Velveteen Rabbit — August 4-7 at 10:30 AM; daily
In the world of toys, life begins when humans leave the room. When one group of toys discovers a velveteen rabbit, they learn what it means to be truly loved by their owner. Adapted by Elise Kauzlaric from the classic story by Margery Williams, "The Velveteen Rabbit" tells the story of the unconditional love between a boy and his toy bunny, and how that love makes the rabbit real.
TICKETS at the "door" (outdoor gazebo) the morning of the show. CALL OST Box office at (712) 332-7773 with questions.