---
DATE

July 12

TIME

7:30 PM — 10:30 PM

WHERE

Lauridsen Performing Arts Theatre
---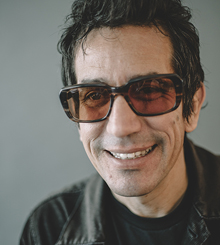 According to Willie Nelson, "A.J. Croce has wisdom beyond his years. With his music, he represents his generation with a profound sense of honesty in his lyrics and quality in his delivery. The future of entertainment is safe in his hands!" 
A.J. Croce has been inextricably linked to a version of his own story by virtue of his name. He's experienced a lifetime of comparisions to a father he lost at age two, whose music bears little resemblance to his own yet still serves as a reference point despite the years that have passed. It's curious that it now feels necessary to include the reference, as enough time has passed that a new generation of tastemakers and journalists might not know who Jim Croce was — that he was a golden-voiced everyman, a singer-songwriter-guitarist who died too soon, leaving one of pop music's most beautiful and memorable ballads (written about a young A.J.) in his wake.
Croce the younger, on the other hand, is a piano man, first and foremost, and a vocal stylist second. His muted growl pulls from a host of American traditions and anti-heroes — it's part New Orleans, part juke joint, part soul, but somehow evokes New York, a continuum where John Lurie meets Lou Reed. He is further a songwriter, driven by a personal muse, informed by a life on a boomerang of tragedy.
Thank you for your generous support: P & T Pearson Foundation