Pearson Biennial: Working From Home
---
DATE

November 11 — March 05

TIME

10:00 AM — 4:00 PM

WHERE

Weaver Lobby Gallery and McIlrath Landing Gallery
---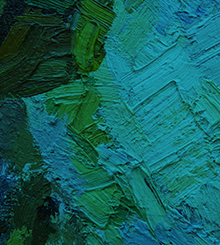 Pearson Biennial: Working From Home
November 11th through March 5th, 2022
Weaver Lobby and McIlrath Landing Galleries
Opening Reception/Art After Hours, Thursday, November 11th, 5 – 7 p.m.
Our Juried Exhibition, the Pearson Biennial, is designed to further the art center's mission by supporting and exhibiting contemporary art from the greater Midwest. Open to artists 18 years of age and older, this exhibition traditionally brings together a diverse group of artists working in a variety of media.
Working from Home, the title and theme for this year's exhibition will showcase art created by established and emerging artists during a specific period, from March 2020 to the present. It is a period that touched and continues to touch the lives of every human being on the planet. The work selected for the exhibition will strive to reflect upon and capture the spirit of this time. Working from Home will be co-curated by Joanne Schar, former Art Director of Arts on Grand in Spencer, Iowa, and Milwaukee-based artist Terry Firkins.