Teen Art | Grades 7-12 | Winter/Spring 2022
---
DATE

January 05 — April 21

TIME

2:30 PM — 5:00 PM

WHERE

Patrice Leary Children's Classroom
---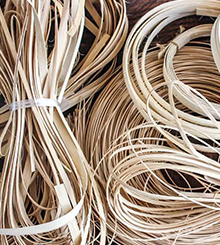 Teen Art- Grades 7-12
Wednesdays, 3-week course | Daytime: 2:30-3:30 pm OR After School: 4-5 pm
Fee: Members $36, Non-Members $48
Register 1 week prior to course
January 5, 12, 19: Humans in Motion - Want to draw figures walking, running, or skiing? In this course, learn to observe the human figure through simplification of shapes, foreshortening, and various angles to create lifelike drawings. Students will also practice shading figures for the illusion of form and come away with sketches in a sketchbook that they get to keep.
February 2, 9, 16: Silkscreen Printmaking - Ever wanted to make your own shirt design or poster? Learn the process of screen printing from sketching your image, creating your screen, and pulling the print all by hand! T-shirts provided. * Please leave a note of the size of your child's shirt at registration.
March 2, 9, 16: Stop-motion Videos - In this hands-on + technology course students will work to create a short storyboard, set, and explore plasticine clay to sculpt characters. Each student will create their stop-motion story with Ipads and instructor assistance. A link for the finished video will be sent to each parent/guardian to see completed!
April 7, 14, 21: Basket Weaving - Make a utilitarian basket using reeds and cane in this 3-week course. The instructor will guide students on how to make a basket from the ground up, weave the base, walls, and finish to create an 8x8 basket.