Mini Michelangelo's | K-2nd Grade | Winter/Spring 2022
---
DATE

January 06 — April 21

TIME

2:30 PM — 5:00 PM

WHERE

Patrice Leary Children's Classroom
---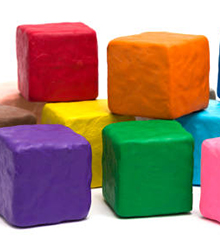 Mini Michelangelo's | K-2nd Grade
Thursdays, 3 week Course | Daytime: 2:30-3:30 pm OR After School: 4-5 pm
Fee: Members $36, Non-Members $48
Register 1 week prior to course
January 6, 13, 20: People Shapes - What shapes can we use to help us draw a person? In this course, students will learn basic human proportions and the various shapes to use to begin drawing a human in different poses and even begin to shading to make them look 3D!
February 3, 10, 17: Shape Printmaking - Using recycled Styrofoam and other various printing tools, students will "carve" with a pencil geometric, organic, and free form shapes into the foam to create printmaking blocks. Students will then learn to ink, roll, and print their designs to create a one of kind artwork.
March 3, 10, 17: Claymation - Looking for a fun way to tell stories? In this hands-on + technology course we will work in small teams to create a short story and explore plasticine clay to sculpt characters. Each team will create their simple stop-motion story with Ipads and instructor assistance. A link for the finished video will be sent to each parent/guardian to see completed!
April 7, 14, 21: Weaving - Young students will develop fine motor skills practicing the over/under weaving pattern with paper strips and cut template. After practicing, participants will create a woven fish out of paper and complete it by decorating!