Art Club - Grades 3-6 | Winter/Spring 2022
---
DATE

January 04 — April 19

TIME

2:30 PM — 5:00 PM

WHERE

Patrice Leary Children's Classroom
---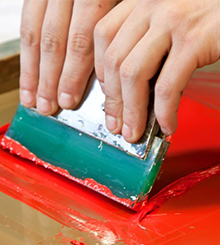 Art Club-Grades 3-6
Tuesdays, 3-week course | Daytime: 2:30-3:30 pm OR After School: 4-5 pm
Fee: Members $36, Non-Members $48
Register 1 week prior to the course
January 4, 11, 18: Figure in Action - Explore human proportion and movement in this 3-week course. Students will use an artist's mannequin to draw the body as a series of basic shapes, followed by different viewpoints and movements. Students will come away with a series of sketches and a better understanding of the figure in action.
February 1, 8, 15: Printing T-shirts + more! - Ever wanted to make your own shirt design or poster? Learn the process of screen printing from sketching your image, creating your screen, and pulling the print all by hand! T-shirts provided. * Please leave a note of the size of your child's shirt at registration.
March 1, 8, 15: Clay Animation - Looking for a fun way to tell stories? In this hands-on + technology course we will work in small teams to create a short story, set, and explore plasticine clay to sculpt characters. Each team will create their simple stop-motion story with Ipads and instructor assistance. A link for the finished video will be sent to each parent/guardian to see completed!
April 5, 12, 19: Beginner Basket Weaving - Take your weaving skills to the next level by creating a colorful and functional basket! Students will be guided through the weaving process using a plastic basket base and use colorful paper-thin strip paper & basket caning to learn the weaving pattern.
Online Registration