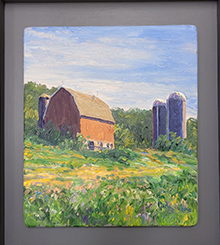 Stop by on Thursday, December 17, 2020, between 4:30 and 6:30 pm for PLAC Art After Hours at Pearson Lakes Art Center!
Enjoy a glass of wine while viewing the art in our newest exhibition titled "New to the Collection" as well as the PLAC exhibits in the other galleries!
Please note that masks are required and there is plenty of space in our beautiful facility.