---
DATE

August 01

TIME

9:00 AM — 4:00 PM
---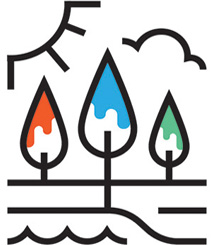 TAKE ADVANTAGE OF EARLY BIRD SAVINGS DEADLINE: JUNE 5, 2020
Participation is open to all artists who exhibit work of original concept, design, and execution. Only handcrafted work by the selling artist is acceptable. No commercial or mass-produced products, molds, kits, patterns, or resale items will be permitted.
A panel of art professionals will act as jurors and will meet to review the submitted slides. The identities of the artists are not disclosed. Selections will be made upon the quality and originality of the work, and a desire to keep the media balanced.
Applying artists who have met the early application deadline will be notified by mail of the jurors selection by June 12, 2020. Late entries will be notified in a timely manner. Entry checks will be returned to those artists not selected to exhibit. Application fee is non-refundable
Deadlines:
June 5
Postmark Deadline for Early Bird Fee
June 12
Notification mailed for all early applicants
June 27
Exhibitor fee refund deadline
July 17
Information packet mailed to artists
includes space assignments
 Complete the application above
 Enclose a check for the Application Processing Fee: $10 - Please make this check out separately. Members of the PLAC may waive this fee.
 Enclose a check for booth fee. Take advantage of Early Bird rates by applying before May 8th!
Options:
Early Bird Booth Fee - $125 | After June 5th: $145
Early Bird Corner Booth Fee - $160 | After June 5th: $180 Corner booths provide additional visibility and access; assigned on a first-come, first-served basis.
Early Bird Double Booth Fee - $250 | After June 5th: $290
Early Bird Double Booth Fee with Corner - $285 | After June 5th: $325
*Booth fee will be refunded if applicant is not selected to exhibit. Application fee will not be refunded. Booth Fee check will be cashed upon notification of acceptance.

 3-5 JPEG images of your work, and one booth image, if available. We will only be accepting images in JPEG format sent via email to artinthepark@lakesart.org. Images must accurately represent the body of the artist's work to be exhibited at Art in the Park and may also be used for marketing for the event. Name each image with the artist name and the title of the work. Example: ArtistName_TitleofWork
A limited number of entries will be accepted for each media. It is important to submit images that best represent your work. It does make a difference in jury acceptance scores. Descriptions of work and processes are welcome.
PLEASE NOTE: There will be a $50 administrative fee, taken from booth fee refund if the artist cancels prior to June 27, 2020. Cancellation by the artist on or after this date will result in loss of booth fee.
OUR INCLEMENT WEATHER POLICY
The Pearson Lakes Art Center will make every effort to hold Art in the Park even in
inclement weather, such as, but not limited to: rain, wind, etc. Artists should be prepared
for these elements and are responsible for the protection of their work.
This event will only be postponed in the event that a weather related catastrophe prevents
the use of the outdoor space. Artists will be contacted 12 hours prior to the set up time
if this occurs. Artists who cannot attend the rescheduled date will be refunded. **We
reserve the right to cancel the show without prior notice in the interest of protecting the
exhibitors and the public.
Event Information
 Booth size is approximately 12' x 12', with 3 feet of space between and behind each artist. Bring display materials, including tables, chairs, display boards, tents, and accessories. Electricity is not available on the grounds. The space is on grass; please bring materials to level your tent.
 The Pearson Lakes Art Center is not responsible for any loss, theft, or damage of any kind to any artwork or other personal property. Insurance is the responsibility of the artist. Come prepared for inclement weather. Our Inclement Weather Policy is stated on the reverse.
 Exhibitors are prohibited from selling non-original promotional items (e.g.postcards, calendars, t-shirts, etc.) at Art in the Park.
 Booths will be reviewed on the day of the show. If artwork is not consistent with slides submitted, artist will be asked to leave.
 Iowa sales tax is the artist's responsibility. Permits may be obtained by calling 1-800-367-3388. Exhibitors are responsible for collecting and reporting their own sales tax.
 Artists that cancel without notifying festival coordinators or leave before the conclusion of the event will not be asked to participate in the future.
 As a service to your customers, consider posting in your booth an artist statement including a description of the line process used in the creation of your artwork.